Lights in the Heights Returns!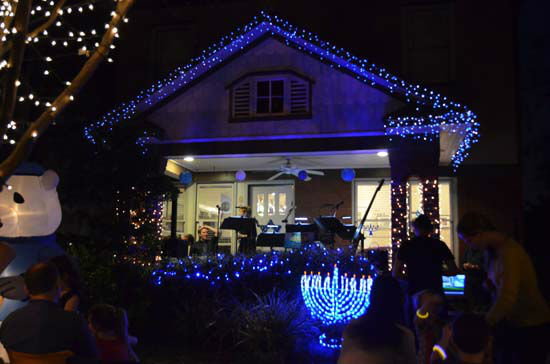 Yes Houston Heights, what you all have been asking about is finally here...(drum roll)................"Lights in the Heights" will be taking place December 13th from 6pm-9pm for it's 27th year! Wow does time fly, it seems like yesterday when the plans were in the making, to light up our Amazing neighborhood and celebrate the holidays with neighbors or loved ones. What started out on Bayland Avenue and the Norhill Esplanade; has now moved its venue route to the Highland and Omar streets.
Over the years pedestrians have walked the streets of the Houston Heights, toting their kids in wagons or pulling a cooler of cold ones; enjoying the incredible imagination and creativity put into these homes to make it so memorable. From live bands to food vendors, this has always been the place to be. Unfortunately though, this year they had to downsize considerably. There will be no vendors this year (so make sure to pack some snacks), laws regarding alcohal (such as public intoxication) use will be enforced, as well as parking restrictions.
Now, this doesn't mean you have to be the party pooper this year, it'll still be fun mingling with the crowd and enjoying the beautiful Christmas Decor. So, come on out with the family, we would hate to miss ya this year!
#HoustonHeights #MerryChristmas #HeightsHoliday #LightsintheHeights #TheHeightsHouston
IF YOU OR ANYONE YOU KNOW IS IN THE MARKET TO BUY, SELL OR LEASE.....YOUR REFERRALS ARE ALWAYS APPRECIATED! =)
Allen J.-Texas Real Estate Broker
Allen@HomesOfHeights.com
832-305-7653